A Beginner's Guide To The Austin Greenbelt
Austin is renowned for its many outdoor activities and trails, so if you love to get out there and explore, you're in the right place! After living here for two years, I'd heard endlessly about the Barton Creek Greenbelt. I'm not the most outdoorsy person and thus needed help figuring out where to start.
I really didn't know how difficult it would be or which entrance to choose out of the countless listed on the Austin Parks website. So, after finally getting out there, here is my first-timers guide to the Austin Barton Creek Greenbelt.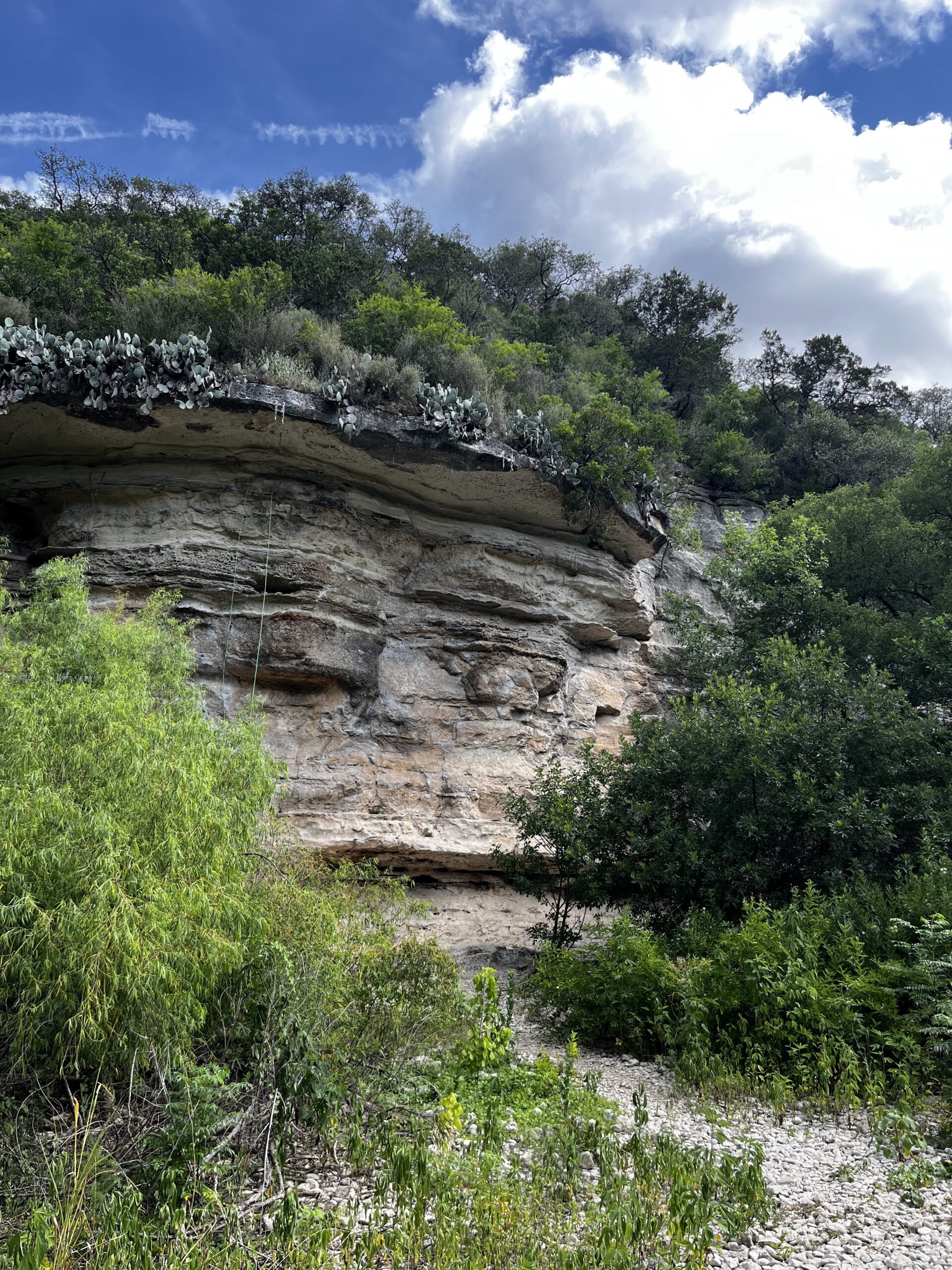 The Austin greenbelt has several access points that put you on different parts of the trail. I went out to explore all of them, and this is what I found. 
Access Points To The Austin Greenbelt
This is the closest access point to downtown as it starts in Zilker Park. It's the beginning of the still-in-progress Violet Crown trail. The trail will span 30 miles, winding past public parks, libraries, and the Lady Bird Johnson wildflower center. 
The trailhead is nice with lots of bikers and hikers. It shares a parking lot with the popular swimming hole Barton Springs which can make finding parking difficult. 
When I tried to access this trailhead, I could not find parking and had to continue to the Loop 360 access point.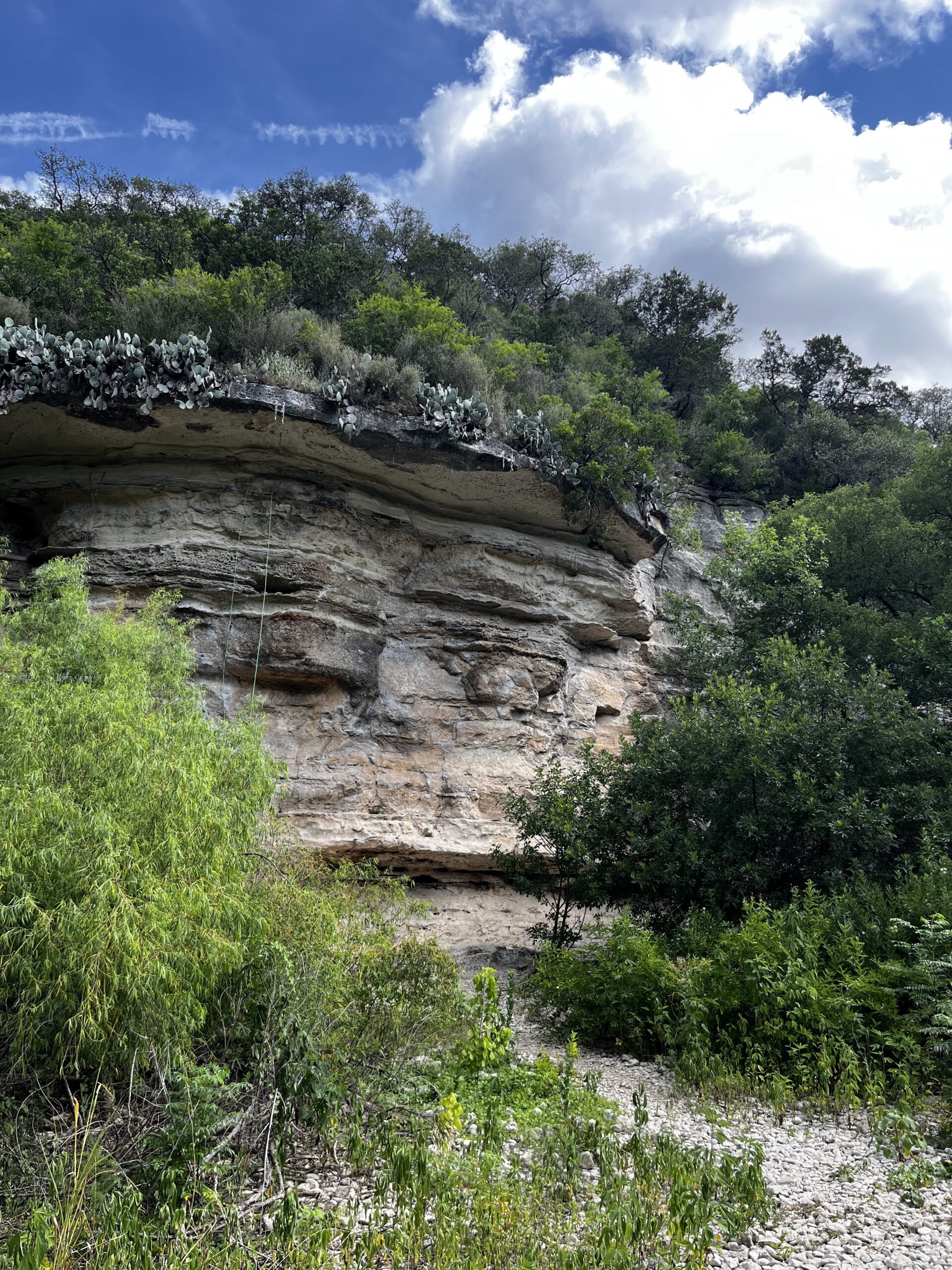 There are two entry points here, but they're on opposite sides of the highway.
The Capital of Texas Highway access point that's located on the northeast side of 360 is easy to miss. It's behind a collection of office buildings. It is about a ten-minute drive from the downtown Zilker entrance. 
(Hint: since it's easy to miss, this is the least crowded entry point to the greenbelt!)
And then there's the entry point on the Mopac southbound access point. (See the map at the beginning of this post!) There's lots of parking, but on a weekend the cars line up all the way down the road and it's very crowded. So try to go to the 3755-B Capital of Texas Highway entry point if you want to avoid crowds. Both of these entry points can get you to the same part of the trail pretty easily.
There is a lot of parking at this entry point on the northeast side of highway 360, and even at 10 am on a Saturday, I had no trouble finding a spot. There's a bathroom at the beginning of the trail, along with a map. 
The trail here is rocky and narrow but still manageable in regular sneakers. 
There's a good amount of tree cover, so it was quite cool despite being close to midday. Lush green trees with the occasional clearing make up this part of the trail. Maggy's and Beehive's walls are located in this part of the trail. I am no rock climber, but the walls have hooks built into the rock and for more experienced outdoorsy people could be fun. Even if you aren't a climber this access point still makes for a great hike and beautiful cliff views. 
This trailhead starts in a residential neighborhood across the street from a Tacodeli. There's no designated parking lot, but street parking was abundant when I went on a weekday but could fill up on weekends. 
It's near Campbell's Hole and the Twin Falls, but due to high temperatures, these places are all dried up. During April, these famous swimming holes are perfect to cool down in. I would still suggest Barton Springs pool or our list of Austin hotel pools if you are looking for somewhere to cool off! 
The access point trail starts very wide with lots of tree coverage on both sides and soft brown dirt marking the trail. After about a mile, it narrows into rocky paths. It runs along the dry riverbed, which is covered in smooth white rocks. Scattered around the clearing are enormous boulders, perfect for taking a moment to sit and enjoy. 
It's not a very populated part of the trail and aside from two runners, a mountain biker, and small groups of rock climbers; I saw barely anyone else during my hike. 
There are signposts every half mile, but I would recommend looking at your phone map every once in a while as well. I got lost at one point, but if you stick to the cleared paths, this should not be a problem. 
Warning that the trails do not loop back around and so I would suggest setting a time or distance you want to reach and then turning back. If you want a change of scenery, you can cross over to the other side of the dry riverbed and find your way back that way. 
What To Wear and Bring To The Austin Greenbelt
I would recommend exercise clothes, a cap, a bag for your phone, snacks, and other items. Shoes can just be regular sneakers that you don't mind getting a little dirty. Even though this is a "hiking" trail, there are only a couple of steep inclines and most of it is just walking. Bug spray would also be highly advisable, as mosquitoes are abundant. 
Overall, the Barton Creek Greenbelt trail is great for a pleasant walk with a significant other, a friend, a dog, or simply your thoughts. It's shady and easy on your feet while giving you a quality workout. There are many beautiful trees, rocks, and cliffs to see, with clearly marked paths and signs. So if you are willing to brave the heat, then this Austin hiking trail could make a great day trip or post-work hike.