How Does SXSW Work + How To Do SXSW For Free 2023
South By Southwest Festival (also known as SXSW, SX, or "South By") is a massive festival that happens in Austin Texas every spring. Although it started in the 1980s as a small-ish festival of 700 people, it has expanded and it's now one of the biggest international stages to showcase the best and brightest in film, music, comedy, tech, celebrity appearances, food, drink, innovation, startups, and more. SXSW can be wildly expensive, but if you're wondering how to do SXSW for free in 2023, stay tuned... We'll share lots of insider tips.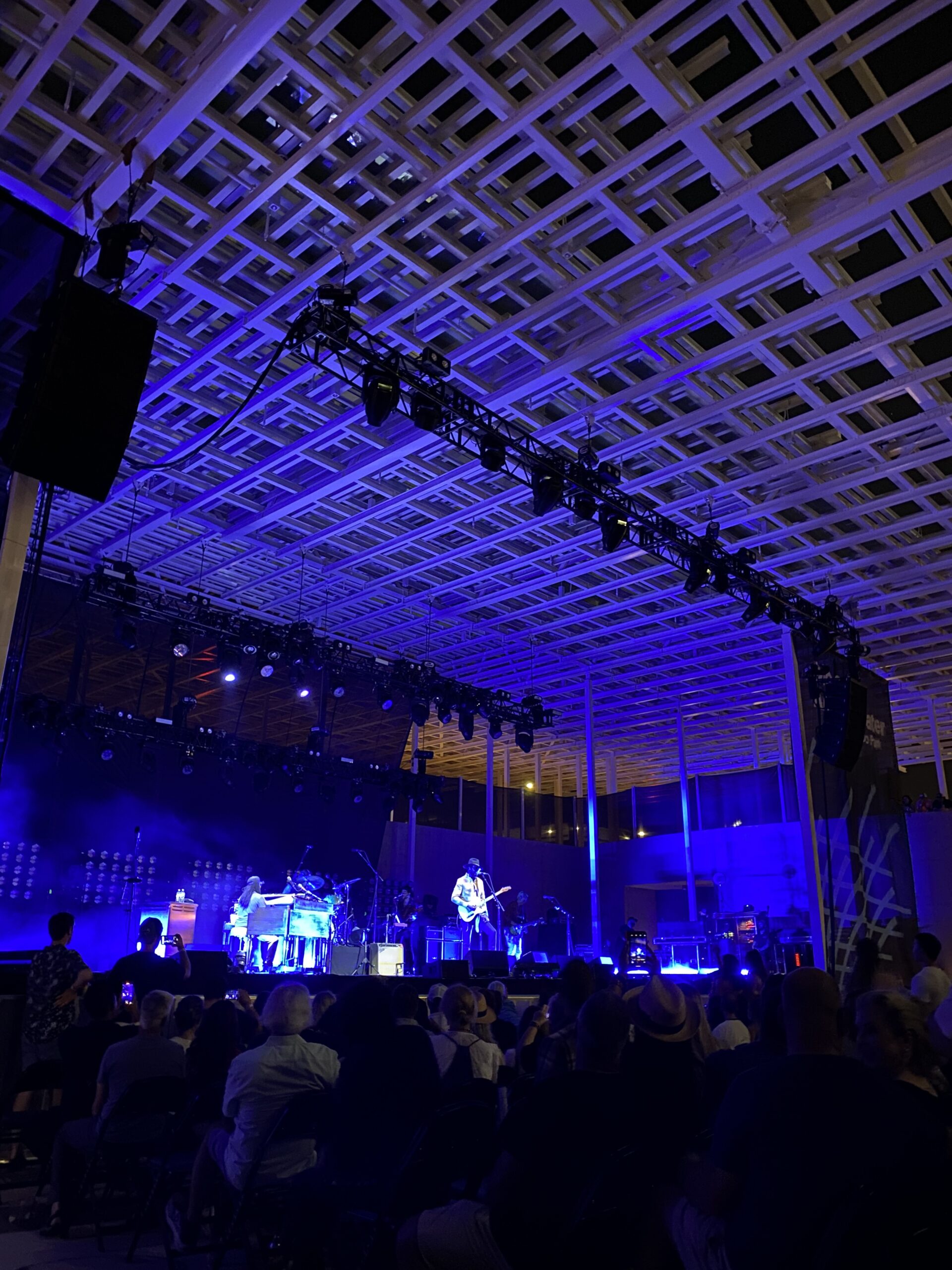 It's a city-wide event (literally no part of Austin is safe and lots of locals flee the city for spring break!!). Businesses, brands, musicians, politicians, and artists claw and fight their way to gain attention at this festival. 
BIG names show up at SXSW. In fact, it's where some megastar artists (like Katy Perry) got their big breaks.
But SXSW isn't really a stage for big talent (even though celebrities WILL show up!). It's a place to showcase new and emerging ideas. That's why it's such a big deal! 
People from ALL OVER THE WORLD come to perform and demonstrate and speak on panels at SXSW with the hope of being discovered. And that's why doing SXSW fest for free (no wristband required!) is so much fun…you get to experience all of the up-and-coming artists who are just trying to claw their way to the top. But we'll get to that more in just a minute… 
SXSW is a 10-day festival and conference located in the heart of Austin Texas. It showcases the best and brightest in film, tech, and music, bringing together millions of festival-goers and presenters in downtown Austin for a week + of discovery and innovation. 
Although the festival takes over the entire city of Austin TX, the majority takes places in downtown, adjacent to Lady Bird Lake. The Austin Convention Center is a major hub for the keynote speakers. 
A few interesting facts about SXSW: 
It's the largest music festival in the world

Every year it brings $350 million to the host city, Austin Texas

It was started by a staff member of The Austin Chronicle. There were 700 attendees in the first year (1987)

A few musicians who rose to fame through SXSW: John Mayer, James Blunt, HAIM, The White Stripes, Katy Perry, Foster The People, and Feist, 
The official dates for the conference are March 10-19, 2023.
Here are the dates for each individual festival for SXSW 2023: 
Film and TV: March 10-18, 2023
Music: March 13-18, 2023
Comedy: March 10-14, 2023
Buuuuut since this is a guide to how to do SXSW for free, it's worth mentioning that there are plenty of unofficial SXSW events that happen outside of the designated dates. 
Folks will open up venues and put on shows and invite in guests, and just put it under the "SXSW umbrella" of sorts, even though it's not officially happening during the dates that the wristband-holders will be attending the festival and conference. 
So…while the first official day is Friday, March 10 2023, it wouldn't be uncommon to start seeing some unofficial shows happening on Rainey Street, downtown Austin, or east Austin on Wednesday and Thursday, March 8 and 9 2023.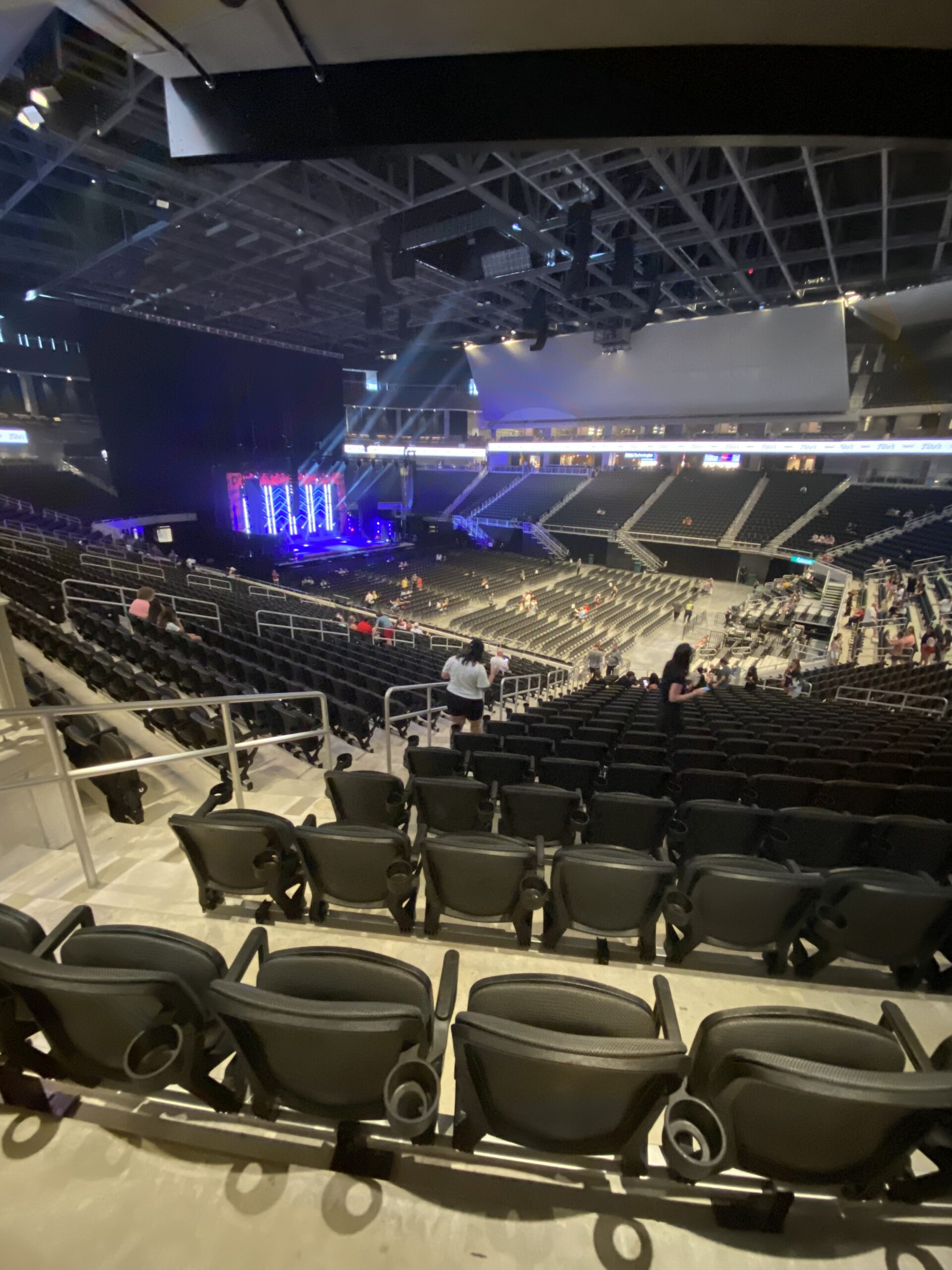 SXSW Badges: Do I Need To Get One?
Do you need a platinum badge for SXSW? Here's the short answer: if you're really serious about networking and you want a guaranteed entrance into some of the biggest shows of the conference, you should get a badge. 
A lot of companies send their employees to SXSW each year. If your job title warrants you a wristband, definitely take advantage of that! It will make your SX experience a lot more robust. 
However, if you're not very serious about networking and you mostly just want to check out the festival, have a good time, and maybe see a few artists perform, you don't need a wristband. There are plenty of ways to do SXSW for free. 
How Much do SXSW Badges Cost In 2023?
If you're on the fence as to whether you want to purchase an SXSW badge or try to do the entire festival for free, here's a quick look at what the admission costs are looking like for 2023: 
$1595 Interactive Badge | March 10-19, 2023. This one gives you primary access to most of the keynote addresses in the interactive track, as well as secondary access (meaning: you'll have to wait in line) to some of the speakers for film, TV, and music. You will NOT get access to all of the Film, TV, and Music performances. (See? SXSW is really pricey! 
$1495 Film and TV Badge | March 10-18, 2023. The Film and TV Badge gives you primary access to most of the film and tv events, and film screenings, as well as secondary access to some of the interactive and music tracks. 
$895 Music Badge | March 13-18, 2023. If you mostly care about music at SXSW, you're in luck: this one is the least expensive of the three main badges! It will give you primary access to most of the music and comedy showcases and events, as well as secondary access to some of the film, tv, and interactive tracks. 
There are also discounted badges available for SXSW online and SXSW for students. Check out the SXSW website for all of those details. 
How To Do SXSW For Free In 2023
Start following Twitter and Instagram accounts, blogs, and apps as soon as possible. There are folks who make it their full-time job during this week in March to stay up to date on all of the FREE SHOWS for SXSW. 
Even if you don't typically use Twitter, you'll want to make an account just so you can follow these SXSW accounts. Social media is going to be your best friend. Lots of them are on instagram as well: 
@SXSW
@SXUnofficial
@ATXConcert
@SXSWFlyers
@TheDirtyTeam
@FreeAtSXSW 
@Do512
@TheFreeNoms
@ChronSXSW 
@SXSWMF 
Just follow them all, and you'll start to find free things to do at SXSW. 
RSVP when necessary. There are certain shows that require an RSVP. Note that after the COVID-19 break from the festival (SXSW wasn't able to happen in 2020 or 2021…), the rules have slightly changed, and things are a bit more go-with-the-flow. That means less RSVPing and more "show-up-and-wait-in-line" for those who decide to SXSW for free without a wristband. 
Hang out on Rainey Street, downtown, and East 6th. These areas are absolutely swarming with free day parties and shows. Even if you don't have anything on your schedule, you can very likely just start wandering around and see what you find!  
It's a lot easier to do it solo or just with one other person. Yes, hanging out with a big group of friends is fun, but it's hard to be flexible and move around at a moment's notice. Don't be afraid of doing SXSW for free by yourself! You'll meet a bunch of new people in no time at all, guaranteed. 
Look for free booze and food. There are so many brands at SXSW who are just dying to get publicity and give away their products for free! Yes, there will be some shows (probably the big-name bands and businesses) where you can't find any freebies, but if it's a small venue and a band you're just hearing for the first time, keep your eyes peeled for free drinks. You can easily go all day long relying on free booze and never purchase a single drink. 
Know when to wait it out in line. Here's the thing: if you're doing SXSW for free, you WILL wait in lines. A lot of lines. But grab a drink, make a friend, and have fun! (It's all a part of the festival!) 
Some of the lines seem endless, but give it another 10-15 minutes to see if the folks in front of you also feel restless and get out of line. You might be able to sneak in just before the show starts. 
Getting Around Austin During SXSW
There are plenty of ways to get around Austin for free (or low budget) during SXSW, but know that you'll have to pay in time and convenience. Go in with the expectation that everything is CROWDED, and know that ride-share businesses are going to take advantage of the demand. 
It's simply a fact: ride share prices are going to surge during SXSW. Expect 2-3X the normal prices for Uber and Lyft. Here are a few more ways you can get around Austin during SXSW: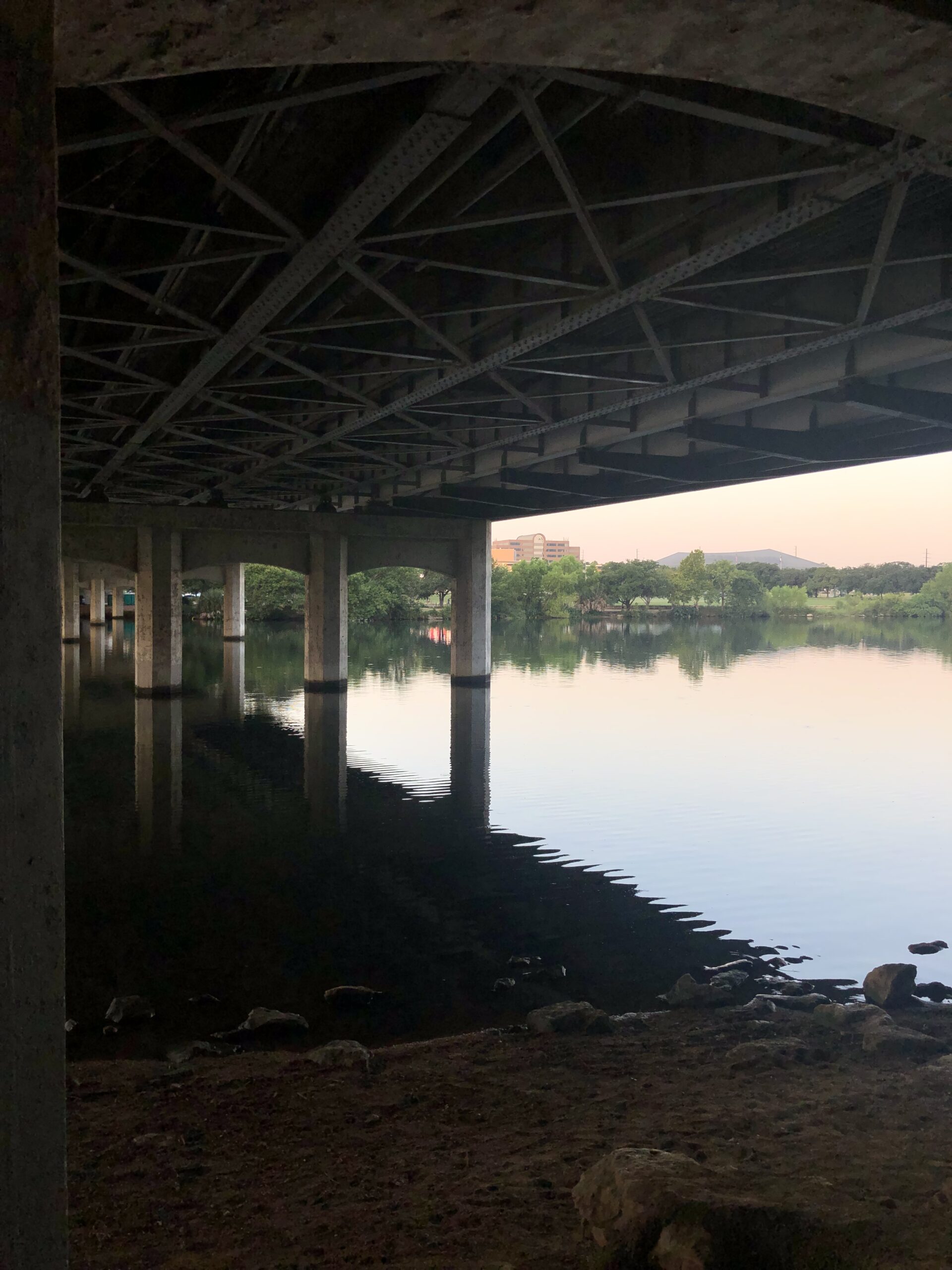 DON'T Drive. This just needs to be said first! Please, don't try to drive downtown. Most major downtown streets are shut down, and if you manage to find a way to weasel into the downtown grid, you'll find that every street is covered with "NO PARKING" or "5 MINUTE LOADING ZONE ONLY" signs. And these signs are taken very seriously and you will get towed! Parking lots are completely bonkers. 
Instead, try driving to a nearby bus station and taking public transportation into the city center. Details below. 
Use the CapMetro Bus Line. Austin has an "ok" bus transportation system. For day-to-day life it's not all that great, but during big, crowded festivals like SXSW, it's one of your best options. The CapMetro system is working all the time during SXSW. 
Rides start at $1.25, so it's an excellent budget alternative to expensive Uber rides. Just make sure you've downloaded the app and checked the maps ahead of time. 
Walk (if you're staying in a nearby hotel or Airbnb.) If you're lucky enough to be staying in downtown Austin or east downtown, just walk! Even a 30 minute walk can be faster than waiting for a rideshare during the peak hours of the day, aaaand you'll be able to do it for free. 
Scooters/bikes. There are plenty of electric scooters around the city. It probably goes without saying, but be careful if you're using these after consuming alcohol during SXSW. There are a record number of accidents in the second week of March in Austin, and that's because folks are intoxicated while they ride. It's just better to walk or get a ride-share, rather than spending 3-4 months in a cast with a broken bone. 
Another option is the bike rental program from CapMetro: BCycle. They have dozens of docking stations around the downtown area of Austin. Rent a bike, ride a mile or two, and then dock it when you're finished. It's incredibly inexpensive and one of the most convenient ways to transport yourself around SXSW. 
What To Wear To SXSW 2023
This is Austin Texas, y'all. Our slogan is "Keep Austin Weird," and literally anything goes when it comes to attire! That being said, there are a few things to wear to SXSW that will make your life way easier: 
Comfortable shoes. This is the number one thing. Do not, under any circumstance, go for fashionably uncomfortable shoes. You'll hate your life about halfway through the day. Festival goers can easily log 5-10 miles per day of walking around (especially if you're trying to avoid those expensive ride shares), plus hours and hours of standing in line, standing at concerts, standing while eating at food trucks… Basically, your feet will never get a break all day. Find some comfortable sneakers, wear socks that fit well, and rest assured that you're treating your feet and back as well as you possibly can. 
A bag/backpack of sorts. In addition to carrying your daily essentials (water bottle, sunglasses, portable charger), it's nice to have some sort of tote bag or small backpack to keep all the freebies you collect throughout the day. Brands are eager to do giveaways in exchange for publicity! You might collect some really nice stuff (shirts, hats, sunglasses, makeup, booze, jewelry, etc.) that you want to keep. A bag definitely helps. 
Sunglasses. Austin is sunny for about 300 days of the year. If you're heading out to SXSW before 6 pm each day (and you should!), pack some sunglasses. 
A layer for the evening. Check your weather app, obviously, but keep in mind that Austin weather can get pretty chilly in the evenings in March. You might want to have a light jacket on hand for the cooler evening hours.
Other Tips For Doing SXSW For Free:
Rainey Street typically has a LOT of free shows. If you don't have anything on your schedule, hang out on Rainey Street. Odds are, you'll be able to find something to do. 
Booze is often free! As we mentioned before, brands are absolutely dying to get publicity at SXSW. Before you spend $22 on a vodka soda at a bar, check around for freebies. Sometimes it's just people standing on the street handing out cans of seltzer. 
Stay flexible with your plans. Some things will go great and you'll be pleasantly surprised! And, undoubtedly, some things will go wrong. You have to be ready to go with the flow. That's part of the fun of doing SXSW without a badge! 
Keep checking those Instagram and Twitter accounts. One of the most frustrating parts of SXSW is that the free events can change on a whim. Since they're typically not contracted shows (they're FREE!!), the artists might show up late…or not show up at all. But a perk to this is that there are sometimes random pop-up shows that no one was expecting! Keep on top of those tweets to be one of the first people in line. 
Hydrate. Hydrate. Hydrate. If you're trying to do SXSW low-budget, you're going to be walking around a ton, standing in lines, and (hopefully!) consuming a lot of free booze. Make sure you're staying hydrated, too! SXSW is a marathon, not a sprint. This is a 9-day festival, baby! 
Hotel and Airbnb prices are expensive. Similar to ride shares, this is just an unavoidable fact. If you are able to stay with a friend or rent an Airbnb that's on the outskirts of Austin, you'll save a ton of $$. If you want to be within walking distance of all of the hubbub, just keep in mind that you'll have to pay about 3X the normal nightly rate for an Austin hotel.
How do you say SXSW? "South By Southwest." A lot of folks just call it "South By" as an abbreviation. 
When is SXSW 2023? March 10-19, 2023. It's a 10-day event from Friday - Sunday.
How many people attend SXSW? In 2022 there were about 275,000 attendees at SXSW. The number historically grows every year.
Is SXSW expensive? Check the badge prices above... YES. However, you can definitely do SXSW for free.
How do you RSVP for SXSW events? Ugh, there's no easy answer...it depends! There are so many "unofficial" SX events, so you really need to just follow all of the social media accounts listed earlier in this guide, follow the links, and RSVP on Eventbrite or wherever they lead you.
Do SXSW tickets ever go on sale? No. But if you're a student, you can get a massively discounted rate! 
If you're visiting Austin for SXSW, you're in luck! One of the best parts of this city is the amazing food scene. Be sure to try some Texas BBQ, plenty of Austin breakfast tacos, and some of the city's best food trucks. Here are a few guides to help you find the best food in Austin: